Thank you for your terrific response, Rice!
Pride Houston 365 is limiting the size of walking groups this year and, as a result, all of our available registration spaces have been filled, however we are still happy to add you to our waiting list, and all who register by Monday, June 20 are invited to attend this year's pre-parade Rice Pride Picnic to receive a free Rice Pride shirt.
Parade information will be emailed to participants on June 22 as we are still waiting for important logistical information from Pride Houston 365. Thank you so much for your patience!
- - - - -
Rice University will be sponsoring a walking group in the 44th Annual Houston Pride Parade on Saturday, June 25, 2022. The parade will take place downtown, near Houston City Hall, 901 Bagby Street. 🏳️‍🌈 All Rice students, alumni, employees and their families and friends are invited to participate. Registration is free, but space is limited.
June 25, 2022:
4:00 p.m. Kick off the evening with free food brought to you by Rice Alumni Pride. Socialize with all the LGBTQIA+ groups on campus at the Rice Pride Picnic and pick up your shirt and parade throws before heading out to the Houston Pride Parade. Registration required by June 20. Transportation downtown will be provided via Rice shuttle buses. After registration, participants will receive a more detailed schedule and parade instructions.
5:30 p.m. Get ready to celebrate! The final shuttles will depart for the downtown parade unit location at this time (please note: because only a limited number of drivers were available for a weekend shift, each shuttle will need to make more than one trip downtown, meaning that some parade participants will need to depart earlier). Please come early to enjoy the picnic and get your Rice Pride shirt before the shuttles need to take the first parade walkers downtown. The Pride parade will end at around 10 p.m.
All registered participants are invited to attend the pre-parade Rice Pride Picnic and will receive a tie-dyed Rice Pride shirt; registered parade participants (a smaller subset of all who register, due to Pride Houston restrictions on walking group sizes) will also receive parade throws (beads) and may take advantage of transportation to and from the parade.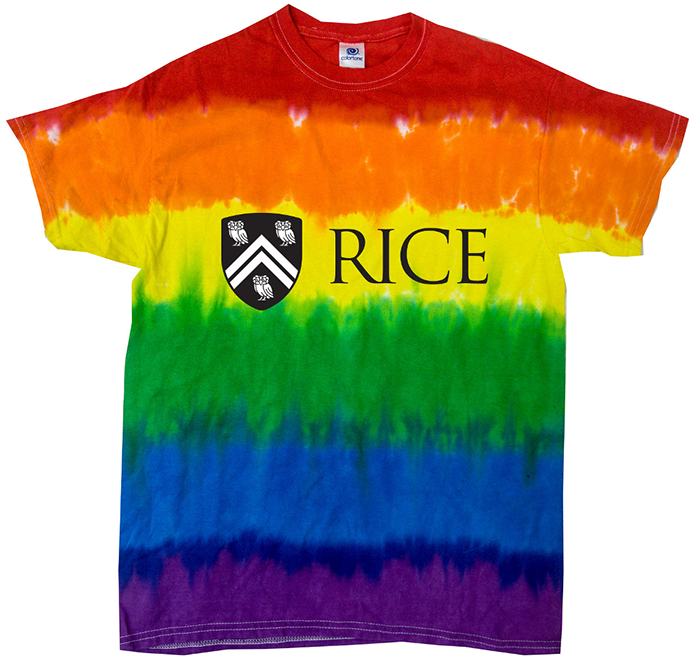 Sponsors of this event:
Rice Alumni Pride, Rice Business Out & Allied, Rice Employee Pride, Rice Pride, Queer Graduate Student Association, oSTEM, the Marching Owl Band (The MOB) and the Office of Public Affairs.